CHIROPRACTOR
Carrollwood FL
Welcome to Oleston Chiropractic located on the border of Carrollwood and Citrus Park Florida. At Oleston Chiropractic, our Carrollwood chiropractor does her best to identify the underlying cause of your health challenges which are typically caused by disturbances to the nervous system, known as subluxations. We understand that your family's health is more than just "feeling good", it is dependent on a properly functioning nervous system!

WELCOME TO Oleston Chiropractic
Oleston Chiropractic is conveniently located on Gunn Highway at the border of Citrus Park and Carrollwood. We are located across from Quick Lane of Citrus Park, half a mile east of the Citrus Park Mall and a quarter mile east of the Veterans Expressway.
As a holistic health chiropractor, Dr. Abby Perri recognizes that effective treatment requires understanding and identifying the underlying cause of your health challenges. She takes time to listen to and understand patients' concerns and questions and then works together diligently to find the best possible solution for each patient's so they can live their best lives. Our office provides exceptional chiropractic care to all members of your family, from birth and beyond. If you are looking for effective and compassionate care along with personalized attention, passion, and individualized care you have come to the right place.
We are proud to be a family practice, caring for all members of the family! Chiropractic care improves overall health by optimizing nervous system function, and allowing your body to function optimally! All family members can all use help adapting to physical, emotional and chemical stressors.
WHY I BECAME A CHIROPRACTOR
I decided to become a chiropractor in the Carrollwood/Citrus Park area because my family and I have always been drawn to the water and Florida sunshine. The combination of great schools and a sense of community attracted us to the Carrollwood/Citrus Park area as it is also convenient for patients from all over Tampa. When the opportunity to continue the legacy of one of the Best Chiropractors in the Carrollwood/Citrus Park area presented itself it felt like it was meant to be.
At Oleston Chiropractic our treatment is specific, gentle and results-oriented; our care is always about you. In order to be truly healthy, it is vital that your nervous system be functioning free of interference from subluxations. Chiropractors are the only health professionals trained in the detection, location, and correction of the vertebral subluxation complex through chiropractic care.
If you are looking to give yourself and your family the advantage of true health, you've found the right place! We pride ourselves on building relationships that are built on trust and authenticity—and the knowledge that our commitment will create better lives for those in our community. We believe that your health is your number one asset. If you agree with us, we encourage you to contact us today for a convenient appointment!
COMMON CONDITIONS WE HAVE SUCCESS WITH IN OUR OFFICE
Pediatric Care
Pregnancy Issues
Migraines and Headaches
Sciatica
Sports Injuries
Carpal Tunnel
Fibromyalgia
Herniated Discs
Scoliosis
Tendonitis
Muscle Strains
Stress
Infertility
Allergies
Shoulder/Rotator Cuff Pain
Tennis Elbow
IT Band Syndrome
Plantar Fasciitis
TMJ
Wellness
Neck Pain
Back Pain
A CHIROPRACTIC TEAM YOU CAN TRUST
At Oleston Chiropractic our chiropractic team is ready to meet with you to discuss your needs. We will help to design a program that is right for you. We look forward to meeting you.
HOW TO FIND A CHIROPRACTOR IN Carrollwood
This guide will help you find the best chiropractic clinic in Carrollwood for you. When most people in Carrollwood decide they need a chiropractor, they end up doing a search and just picking someone at the top.
Being at the top of Google for the chiropractic search does not necessarily mean they are the best chiropractor for you. Follow the steps below to make sure you are picking the right chiropractor for you.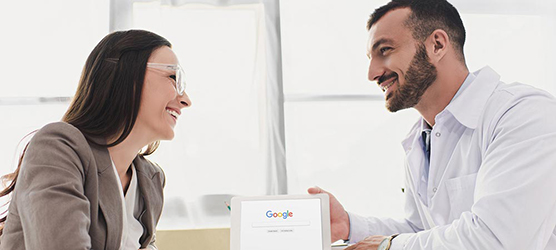 Time Needed: 5 minutes
Total Cost: USD 0.00
4 EASY STEPS TO FINDING A CHIROPRACTOR IN Carrollwood
Step 1: Open up a Google search
You will want to type one of the following in the search bar:
Chiropractor Carrollwood
Chiropractor 33625
Chiropractor near me
Best chiropractor in Carrollwood

Step 2: Review Their Website
The best chiropractors in Carrollwood put as much care into their website as they do into the rest of their office. By reviewing their website you will get a good feel for the doctor and if they are right for you.

Step 3: Check Out Their Reviews
Check out the Google Business Page of a chiropractic clinic you are thinking about visiting. It is easy for someone to say they are great, it's a different story to get other people to say great things about you.

Step 4: Give The Office A Call
Now that you have a basic understanding of what the office is about. Give them a call to make sure they fit the message that their website and GMB have been sending. You will know in a few minutes whether the office is the right one for you.